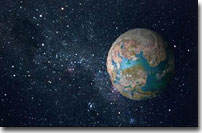 DomainsNext.com, is one of the largest portfolio owners of prime domain names.
We believe that the value of premium domain names, especially those in the .com .net and .org TLDs, will continue to escalate in value. Those in major demand now and the future are those brandable domain names which include three letter domains, three character domains, dictionary single English word domains, or a combination of meaningful two English word domain names. Also look for those domains that are one English word preceded by an i, e, 0, 1, 2 or 4 or 3D US TV.
The domain name you see for auction is one of the premium domain names we own. Acquiring our collection of over 2,500 premium domain names, started in 1995 and continues until today. For the first time, we are starting to sell some of the domain names in our portfolio, so other end users can create websites with valuable, meaningful domain names. We believe that choosing a domain name for your website is the first and most important decision you will have to make to create a branded business. A well branded premium and descriptive domain name will not only bring traffic to your website but will also raise the bar on the importance and visibility of your business.
The new trend that we have recently witnessed is the strong demand for numbers only domain names. Those that command the highest prices are 3 numbers NNN.com, followed by 4 numbers NNNN.com. This is due to the rarity of those domains since there are only 1,000 3-number domain name combinations (nnn) in each TLD, and there are only 10,000 4-number domain names (nnnn). With the great demand primarily by foreign investors for those type of domain names, the future is very bright for their value to escalate many fold in the foreseeable future.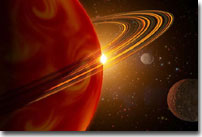 Information and Conditions:
■ The domain name is among 2,500 + domain names owned by the same owner starting in 1995 until the present.

■ All domains are registered through the Tucows registrar and the reseller MyDiscountDomains.com.

■The domain name can be pushed to an account that the buyer will create with MyDiscountDomains.com within a few hours of seller receiving payment from the auction.

■ We prefer using escrow.com to exchange money and ownership of the domain name, but we are open to all legitimate suggestions that will insure the security of the transaction for both buyer and seller, and also insure the payment of commission to eBay, which will be fully paid by the seller. Escrow fees will be split 50-50 between buyer and seller.

DomainsNext.com will be selling a limited number of premier domain names from its portfolio, and once we sell the intended number of domain names, we will take all other domain names off the market.